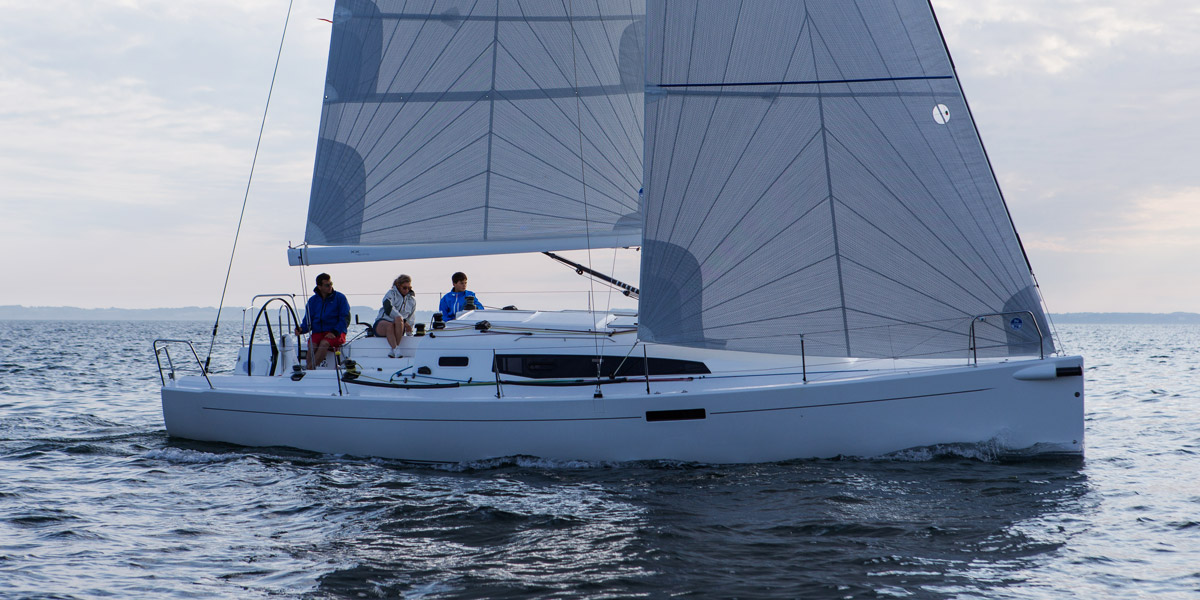 The qualities of this boat at sea are second to none.
Her V-shaped bow provides increased directional stability, enhancing her ability to slip through the waves.
The forward freeboard and the gunwale help to limit the spray across the deck.
Her long waterline, associated with a low centre of gravity, give the boat a gentler, more seaworthy motion, akin to that of a 40-footer.