J/99's on form in the Blue Water Pointscore, Sydney
December 12th, 2022
Sailing Adventures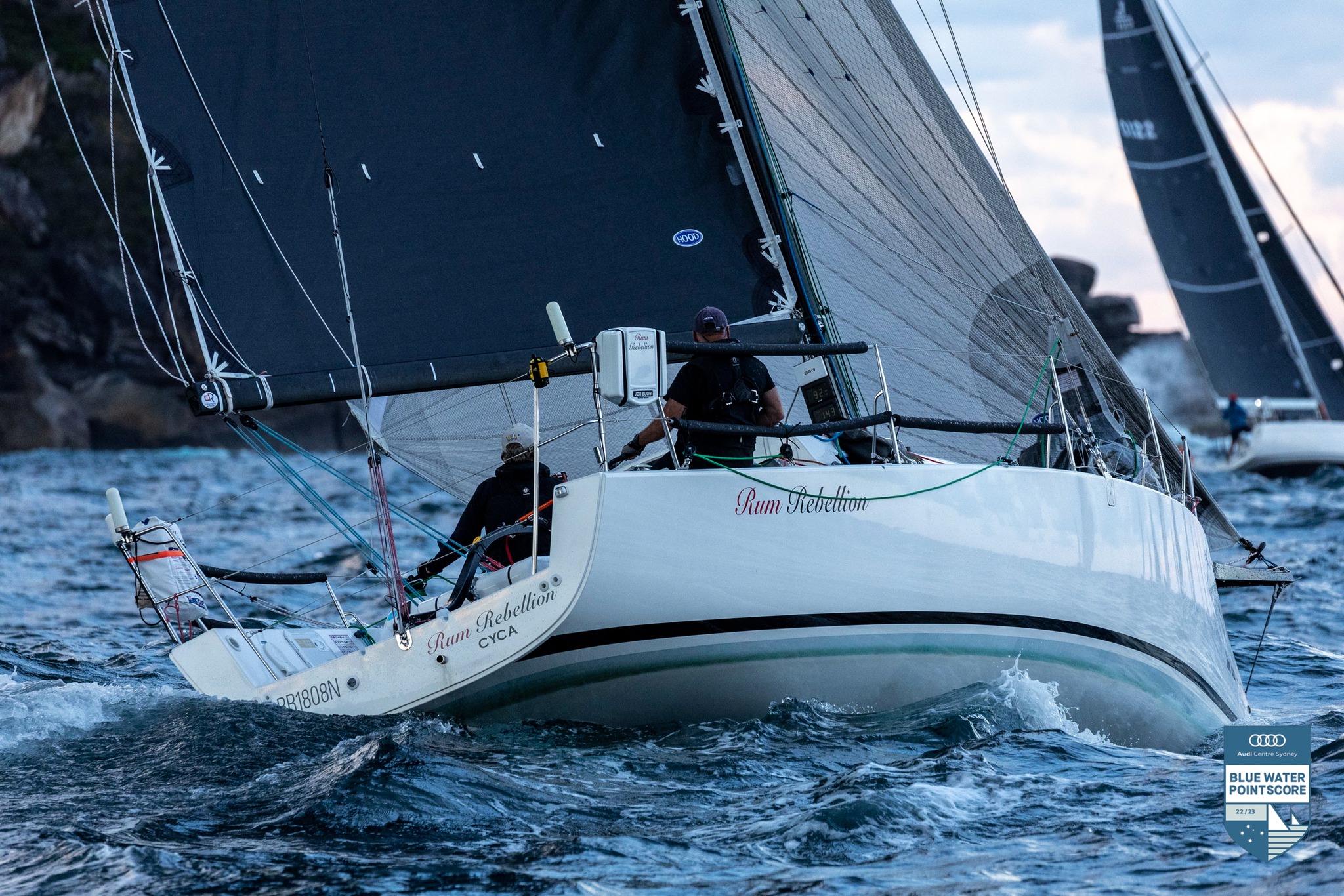 J/99's and J/122's on form in the Blue Water Pointscore, Sydney.
The 172nm Cabbage Tree Island Race (hosted by Cruising Yacht Club of Australia) was held over the weekend 2nd – 3rd December with a combined fleet of 69 yachts of which 15 were sailed two-handed.  Again, we saw more outstanding success from the J/99 and J/122 competitors.  The growth of the two-handed fleet has been phenomenal and is a real credit to a remarkable bunch of sailors who band together to drive their sport.
The Cabbage Tree Island Race started in Sydney Harbour on Friday evening, heading north to the island (just north of Port Stephens) and returned to finish back in the harbour.
Shane Connelly from J/99 'Rum Rebellion' commented: "It was a great run up the coast to the island, I should have gybed closer to the island but ended up going too deep.  Rounding the island, we had about 3 hours of windward sailing before the wind swung east then north-east for a great run the rest of the sail home."
Results for the race: 
J/99 Disko Trooper_Contender Sailcloth 1st Overall ORCi and 2nd Overall IRC, 1st Div 2 ORCi and 1st ORCi TwoHanded, 2nd IRC TwoHanded.
Also special mention to J/99 Jupiter (3rd ORCi TwoHanded & 4th Overall ORCi) and J/99 Rum Rebellion (4th IRC TwoHanded).  J/122 Joss (1st in the Wild Rose Trophy) and J/122 Rum Chaser (4th PHS TwoHanded).
Remarkably, four of the top seven yachts in the combined ORCi fleet were J/Boats (3x TwoHanded J/99s and 1x J/122)!
The Cabbage Tree Island Race was the fifth race in the CYCA Blue Water Pointscore (BWPS) and is the penultimate race before the 628nm Rolex Sydney to Hobart race which starts on Boxing Day.
So far, the competitors have raced over 1,000nm in the five lead up races since July.
Of particular note, results for the 5 race Pointscore to date:
J/99 'Rum Rebellion' is sitting 1st IRC and 2nd ORCi in the two handed division, 2nd IRC and 2nd ORCi in Div 2 (combined with the fully crewed yachts), plus 1st IRC in the Corinthian combined division.
J/122 'Joss' is 1st overall IRC Wild Rose pointscore and equal 3rd Div 2 PHS.
Congratulations to all our J/Owners on their fantastic results in the Blue Water Pointscore.
Photo credit: A Francolini and Cruising Yacht Club of Australia – J/99 Rum Rebellion