Three J/99's take the podium 1-2-3 in the Australian classic RPAYC Pittwater to Coffs Harbour Race
April 3rd, 2023
news
Sailing Adventures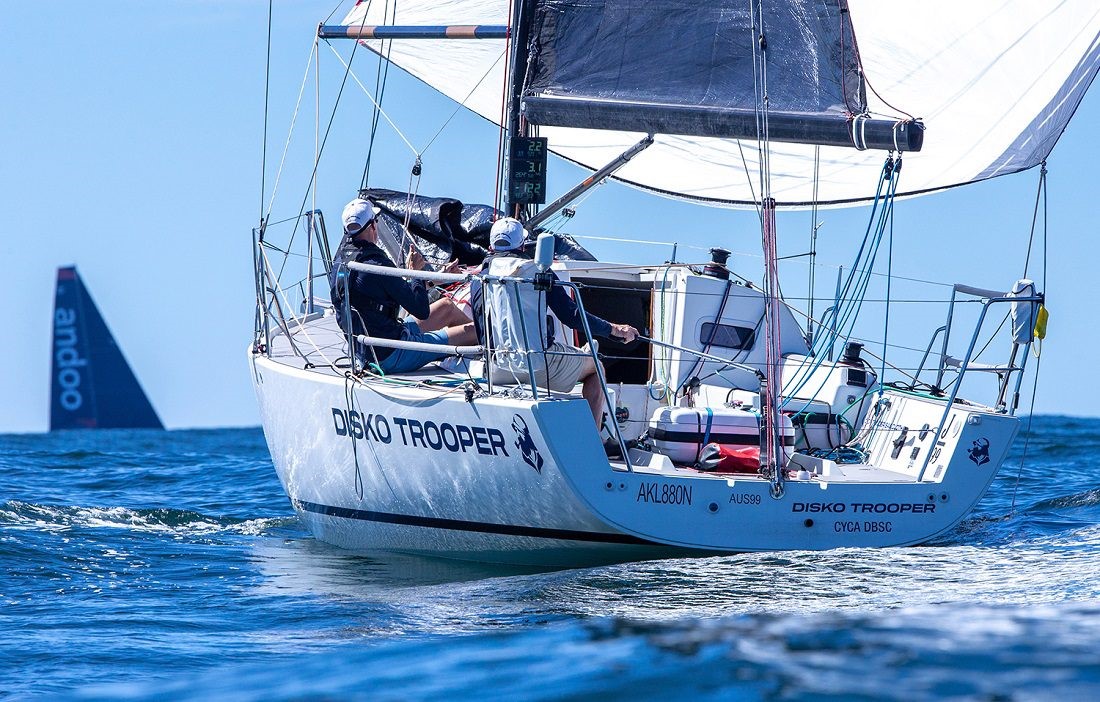 27 yachts competed in the 226nm coastal classic, ranging in size from the 30ft Dubois 30 up to 100ft Andoo Comanche with three J/99's in the mix. The race very professionally run by Royal Prince Alfred Yacht Club (RPAYC), with welcoming reception from Coffs Harbour Yacht Club.
The conditions were challenging for the light wind race, where the wind unusually went around the clock twice and the adverse current was running quite close inshore in places.
The three J/99's topped the leaderboard on ORC both in the Overall and Two Handed Divisions, with Disko Trooper-Contender Sailcloth 1st (Jules Hall and Jan Scholten), Blue Planet 2nd (Chris O'Neill and Ian Smith) and Rum Rebellion 3rd (Shane Connelly and Tony Sutton).
On IRC, the J/99's came in 2nd, 4th and 5th in the Two Handed Division and 2nd 4th and 7th IRC Overall. J/99 Blue Planet won PHS (Performance Handicap System) overall which is a fantastic result considering Chris has only owned his J/99 for a few months.
Extract from Di Pearsons interview with Jules Hall
Jules Hall commented, "It was a fabulous race, a thinking race. We were keeping a close eye on Mistral and they obviously sailed a fantastic race. Our start was good, but around Cape Three Points we were in a lull. Mistral (Lombard 34) got a jump on us at Newcastle as they were better placed when land breeze kicked in."
The 2021 Sydney Hobart Two-handed winner acknowledged the hardest part of the race was from Smoky Cape to the finish.
"Then the sou easter came in as forecast and we took off," Hall said. "We were doing 7 knots and Mistral 3 knots and we thought 'this is it', but then it reversed. It was pouring with rain. We couldn't see a thing. The sou easter came back but was too late for us!
He agreed balancing current and wind was hard and that keeping a close eye on that and the water temperature was imperative. "You couldn't make a single mistake. Little mistakes made a big difference on that course.
"We had a great boat-on-boat race with She's The Culprit (owned by the Culprit Syndicate from Newcastle). We'd be in front of them, then they'd get in front of us. It was good fun."
News from J/Boats Australia
Photo credit : RPAYC